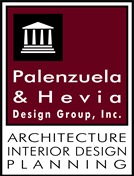 12201 S.W. 133 CT.
Miami FL 33186 US
www.phdesigngroup.com
Firm Profile
Palenzuela & Hevia Design Group, Inc. was established in 1994, and was licensed as a full service Architecture and Interior Design firm in 1997. The firm has worked on a wide variety of project types, including Custom Homes, Restaurants, Hotels, Aircraft Repair, Postal, Manufacturing and Maintenance Facilities, Retail Stores and Shopping Centers, but most of our portfolio consists of Educational Facilities, and Residential Projects for developers in Miami-Dade, Broward and Palm Beach Counties .
The partners of Palenzuela & Hevia Design Group, Inc. have over 23 years of personal experience. Eugene Palenzuela , R.A. graduated with a Bachelor of Architecture from Temple University in Philadelphia , PA. , in 1987. Mr. Antonio M. Hevia received a Bachelor of Design from the University of Florida , College of Architecture , in 1983. Mr. Palenzuela and (or) Mr. Hevia are always available to meet the needs of their clients.
Palenzuela and Hevia Design Group, Inc. can provide Programming, Schematic Design, Design Development, Construction Documents and Construction Administration services. Palenzuela & Hevia Design Group, Inc. is experienced in all of the various methods of deliver for the construction phase of the project, from Conventional Bids and CM at Risk, to Design Build. Palenzuela & Hevia Design Group, Inc. uses only the best consultants in their fields for Civil, Landscape, Structural, Mechanical and Electrical engineering. We exchange information with the entire design team through the internet and via e-mail, to produce fully coordinated documents in the least amount of time.
Along with our experienced and highly qualified staff, we are able to utilize our state of the art computer aided design systems, along with the latest two and three dimensional software, to design, visualize and produce our construction documents. This allows us to solve issues before they become problems in the field.
Palenzuela and Hevia Design Group, Inc. remains committed to providing the best design solutions to meet our client's needs, on time and within the budget.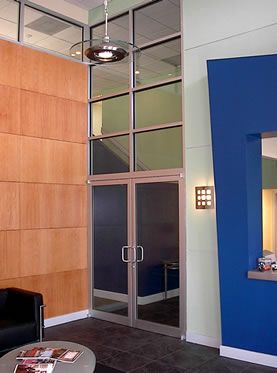 Architecture, Interior Design & Planning