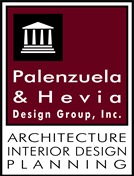 12201 S.W. 133 CT.
Miami FL 33186 US
www.phdesigngroup.com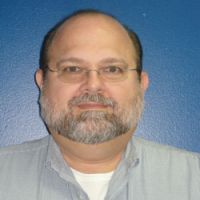 Antonio M. Hevia
Antonio M. Hevia
Mr. Antonio Hevia received his Bachelors in Design Degree from the University Of Florida School Of Architecture, in 1983. He began his career as an intern and jr. draftsman with David Jay Feinberg, AIA., where he worked on various projects including retail stores for Chain Reaction Jewelers, Bentleys' and Louis Vuitton Luggage, and facilities for Eagle National Bank. Mr. Hevia was the project manager on several Sizzler restaurants in Miami and Orlando, and remodeling and renovation projects at the Holiday Inn in Cutler Ridge and the Ramada LTD in Kendall.
Mr. Hevia went on to become Vice President of the company, and the designer for the Eureka Plaza and Old Cutler Towne Center shopping centers. Mr. Hevia met his current partner Mr. Palenzuela at Mr. Feinberg's office and collaborated with him on several projects. Due to a financial downturn, Mr. Hevia went to work for Fullerton Diaz Architects, Inc. in 1987 where he worked as the project manager for various projects, including the construction phase for the residences at Orr's Pond, and the Days Inn at Athens, Georgia. Mr. Hevia was also the project manager for the Programming Phase of the Science Wing addition at Coral Gables Senior High School.
In 1989 Mr. Palenzuela returned to Mr. Feinberg's office, and recruited Mr. Hevia to return as the project manager for Highland Oaks Elementary School. The firm name was changed to Feinberg and Associates, AIA, Architects, PA. Mr. Palenzuela & Mr. Hevia were the first Associates, and ultimately both became Vice Presidents of the firm.
Mr. Hevia was in charge of several projects including the Southwinds Rental Apartments, and the Sunshine Condominium, in Hialeah. In addition to Highland Oaks Elementary, Mr. Hevia worked on Additions, Renovation and Remodeling projects for Palm Springs Middle School, and Flagami Elementary School. These projects were still under way when another financial downturn resulted in the closing of the firm. Mr. Palenzuela & Mr. Hevia formed their own firm, to complete these and other on going projects. Since then Palenzuela and Hevia Design Group, Inc. has successfully completed these projects and has been able to thrive on many Educational, Commercial & Residential commissions of its own.
Mr. Hevia has collaborated with his Partner Gene Palenzuela, on the Kendall Breeze Shopping Center, on Land Planning and Design for several residential communities, and on the interiors for their architectural offices. Mr. Hevia has also worked on several design build additions, remodeling and renovation projects for Miami Dade County Public Schools, including State School Addition ("Q-Q") at Richmond Heights Middle School, a new Gymnasium Addition and Remodeling project at Miami Palmetto Senior High School, and the Science Lab Renovations at Homestead Senior High School.
As cofounder, principal and partner in the firm of Palenzuela and Hevia Design Group, Inc., Mr. Hevia shares responsibility for all aspects of the office's administration, staff supervision and training, as well as design, and the production of construction documents. To accomplish these tasks efficiently, Mr. Hevia has become proficient in the latest software and technology, including all aspects of computer assisted design and drafting. Mr. Hevia has extensive knowledge of the Florida Building Code, the Florida Fire Prevention Code, ADA, and local Zoning Ordinances. For Educational Facilities, Mr. Hevia is also familiar with all aspects of the Miami-Dade County Public School's Design Criteria, D.O.E. & EFCO requirements, forms and procedures.